Wow - You really did come here !

Well Here I am, just one more person with a webpage or should I say web site.
AGE - I was born with the Classic Chevys. For you kids out there that's a 195?.

Interests -- Now some would say I have a wide range.
Coffee - Never go any where with out it! Anyone who knows me, will tell you it's my trademark.
People - I love to meet new people, and watch people.
Disabilities - Many of my family members have low vision. I was the third generation to work with the disabled. For nine years I worked in the area of Supported Employment. The men and women I have worked with were a very diverse group. The disabilities have included: blind, deaf, deaf/blind, cerebral palsy, spinal cord injury, head injury, developmentally delayed, and mental health.
EMS - Ten years as a Red Cross volunteer, including First Responder and a Red Cross Emergency Responder Instructor Trainer. I have taught everything from basic first-aid through instructor courses. I had also cross trained for disaster services and have served as the Disaster Action Team's Chair.

Animals - Had my first pet turtle at age 5. Have had a wide range of pets since, everything from a bobcat and snakes to fish. Over the years I've owned a pet shop, volunteered for the Humane Society, and was even a zoo docent. At this time I am owned by an assortment of critters.
Shopping- My favorite sport is shopping, yes the Friday after Thanksgiving I'm one of those strange people out before sun rise looking for a bargain. My hubby makes references to me being a seal (as in Navy Seal), that I bring shopping to a new height.
Travel- Just let me find a good deal, and a little vacation time. Traveling kind of links to my other interests, can meet new people, go to new stores, and maybe find a zoo.
Hobbies - Arts & Crafts, Garfield Stuff, this web site, critters and collecting Avon bottles (over 1,700), are the main ones. Each year I make special gift baskets for friends and family, some years they contain home made candles, other years homemade bath items, the always have tons of goodies to munch on.
Entertaining - Daily cooking is not my strong suit, but putting on a feast is a totally different story. Wedding receptions, birthday and holiday parties have almost become a hobby.
Internet - Love surfing and writing pages. I started my first site late Aug. '95. and was limited to two megs of space. In November '97 I took advantage of an opportunity and got my own domain. By December I had started doing commercial sites for others. Wow, a hobby that will almost support its self. I also enjoy helping other people get their pages up and running. So many nice people helped me in my early days, it only seems fair to return the favor.
Macintosh - I can but don't, do windows or DOS. I bought a Mac so I wouldn't have to take a computer course, and I haven't!
Classic Cars - My favorite is the late '60s Olds Cutlass. I had a '68 442 and rebuilt a '69 Cutlass S myself.
Junk I collect - I'm a pack rat, I never toss anything. I have collected Avon since 1960, and food premium toys since I can remember. My little toys started off as the neat stuff you got in breakfast cereal, and now includes fast food toys. YES, I eat the Happy Meals. Some of my smaller collections include crystal, cook books, and coffee mugs.
Aviation - I've always had in interest in aviation. In high school I was active in CAP and AFJRROTC. However this is not one of the cheapest hobbies there is. Being married to someone in the field. I now travel the world offering my skills to heavy maintenance of commercial aircraft.
Music - We all know people that should never try to sing a tune or play an instrument, I'm one of these. The only instrument I ever learned to play was the cello. I did pay my dues as a child with piano lessons, but did everything I could to sabotage it. It only took a year for the teacher to give up. I enjoy most types of music, including rock, classical, and some folk. About the only types I don't care for are country and rap.
Holiday Addict - Holidays bring a smile and Christmas is when I glow. Of course by the end of the season I'm ready for a very long nap!
Too busy to grow old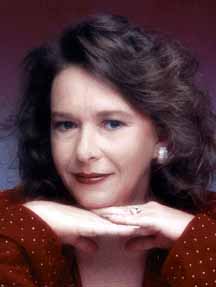 Some people pick a path early in life, and never leave it. While others wonder without direction. I picked a path, but chose to take the opportunities of other paths that crossed mine.

I'm not rich, so I have to work for a living. I will never regret the many years I worked with the disabled or as a volunteer in disaster, health & safety areas, but it's time for me to do the things I couldn't with a normal job.

I started this web site back in my 30's, when I still had 3 kids at home, worked full time, and did a lot of volunteer work. With the stress of bringing home the bacon and cooking it too, I found that working on the web site was a great way of relieving stress.

In my forties, things changed. The kids flew the coup, I was laid off my job, and found it was time to make a few more changes in life. One door closed, but another one opened.

Now in my fifties, I'm living my dream. I now have the opportunity to indulge in two interests I've had for years… travel & photography. Since 2002 I've visited 28 countries, and several more states (37 total). Along the way I bought a Cannon DSLR camera, and have started photographing world.

The web site had to run on auto pilot for a few years (2002-2010), but it was well worth it. Now it is time for it to catch up with me. Most sections will remain, however some will be deleted as they are not an active part of my life right now. Travel, Hobbies, and Animals we be more on the front line. Other topics like Cooking, Coffee and Holidays will also continue, as I still enjoy all three.